Close
Ready Player One
Virtual reality is the only escape from a desolate future Earth. But there are real world issues at stake when you enter the OASIS…
Standing for Ontologically Anthropocentric Sensory Immersive Simulator, OASIS is a safe space for those suffering on planet Earth in 2045. Pollution, corruption, and rampant overpopulation have made the planet unbearable for many of its citizens, leading to the virtual reality system becoming a welcome escape for many.
One of the players of this mass-game is Wade Owen Watts, who goes by the pseudonym Parzival in the alternate reality. Following the death of OASIS creator, James Halliday – aka Anorak – Wade discovers a challenge entitled Anorak's Game, wherein an Easter Egg is available which grants the winner a multi-billion dollar fortune and ownership of the OASIS system.
Wade teams up with a selection of other plucky players to try and locate the Easter Egg, but face a challenge in the form of corporation Innovative Online Industries, who seek out the Egg for their own gains.
Ready Player One is an adaptation of the seminal novel of the same name by Ernest Cline, who worked on the script. Directed by multi-award winning director Steven Spielberg (Jaws, Jurassic Park, Saving Private Ryan) and starring Tye Sheridan (X-Men: Apocalypse) and Olivia Cooke (The Quiet Ones), Ready Player One is set to delight die-hard fans of the novel, as well as attracting newcomers to the series.
play
Upcoming showings for {showing_data.showing.date_prefix | lowercase}, {showing_data.showing.date_short}
Past midnight showings
Get all times & tickets
EXCLUSIVES, FEATURES AND VIDEOS
News
Musical moments for every taste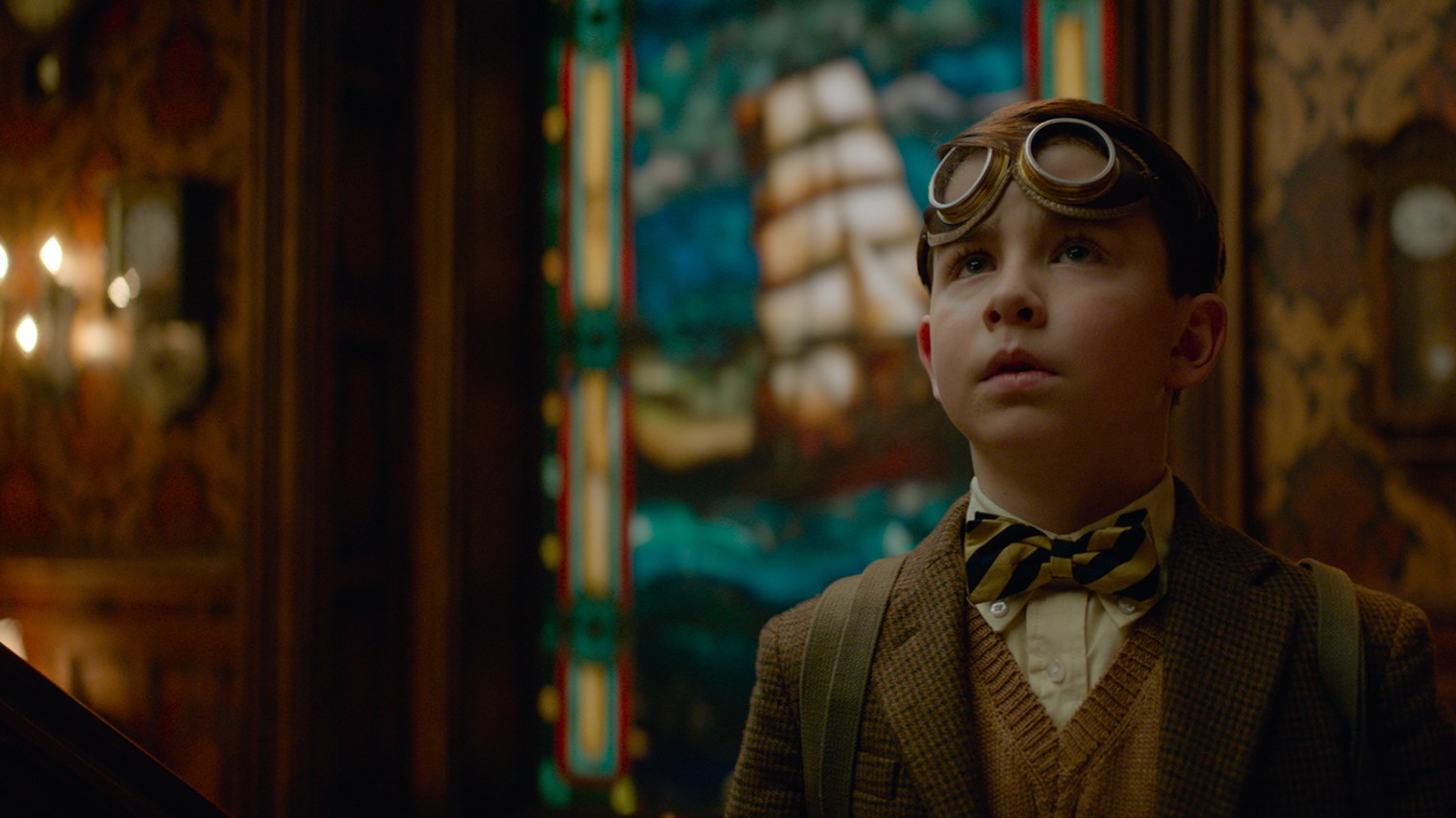 News
Our most anticipated book-to-screen adaptations
Trailer
Ready Player One - Comic-Con Teaser Trailer
Trailer
Ready Player One - Trailer