Close
The Magnificent Seven
moderate violence
The desperate townsfolk of Rose Creek turn to a group of outlaws for protection from a villainous industrialist.
Rose Creek is a sleepy town, filled with simple folk looking for an easy life. Unfortunately for them, industrialist Bartholomew Bogue (Peter Sarsgaard) has plans that leave the population desperate, living every day in fear of death.
In an attempt to protect the town from his evil dictatorship, the citizens turn to an unlikely source for protection. Hiring Sam Chisolm (Denzel Washington) to gather together a team to ward off the villain, he gathers together a band of outlaws, bounty hunters and hired guns, including the charismatic Josh Farraday (Chris Pratt).
The seven protectors may join the mission with personal agendas, not least money, but each find themselves fighting for more than just cash, as they become increasingly entwined with the population of Rose Creek.
Based on the classic 1960s Western of the same name, The Magnificent Seven is action-packed from start to finish.
Directed by Antoine Fuqua (Southpaw), and starring Denzel Washington (The Equalizer), Chris Pratt (Jurassic World) and Haley Bennett (Hardcore Henry), this re-imagining will enthral fans old and new, not least due to the stunning soundtrack by the late James Horner, famed for his work on modern classics including Titanic, Braveheart and Southpaw.
play
Upcoming showings for {showing_data.showing.date_prefix | lowercase}, {showing_data.showing.date_short}
Past midnight showings
Get all times & tickets
EXCLUSIVES, FEATURES AND VIDEOS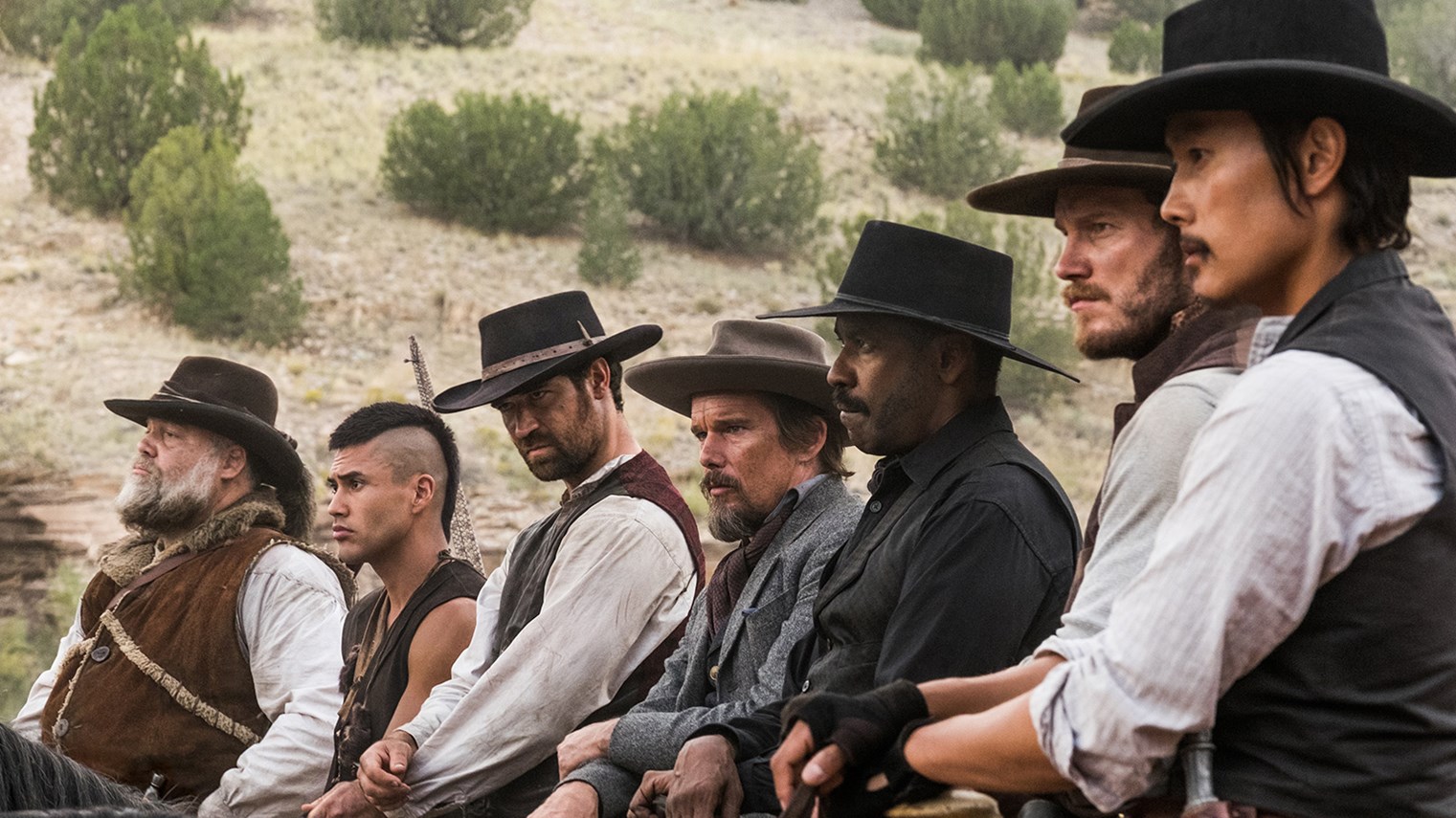 News
Meet the Magnificent Seven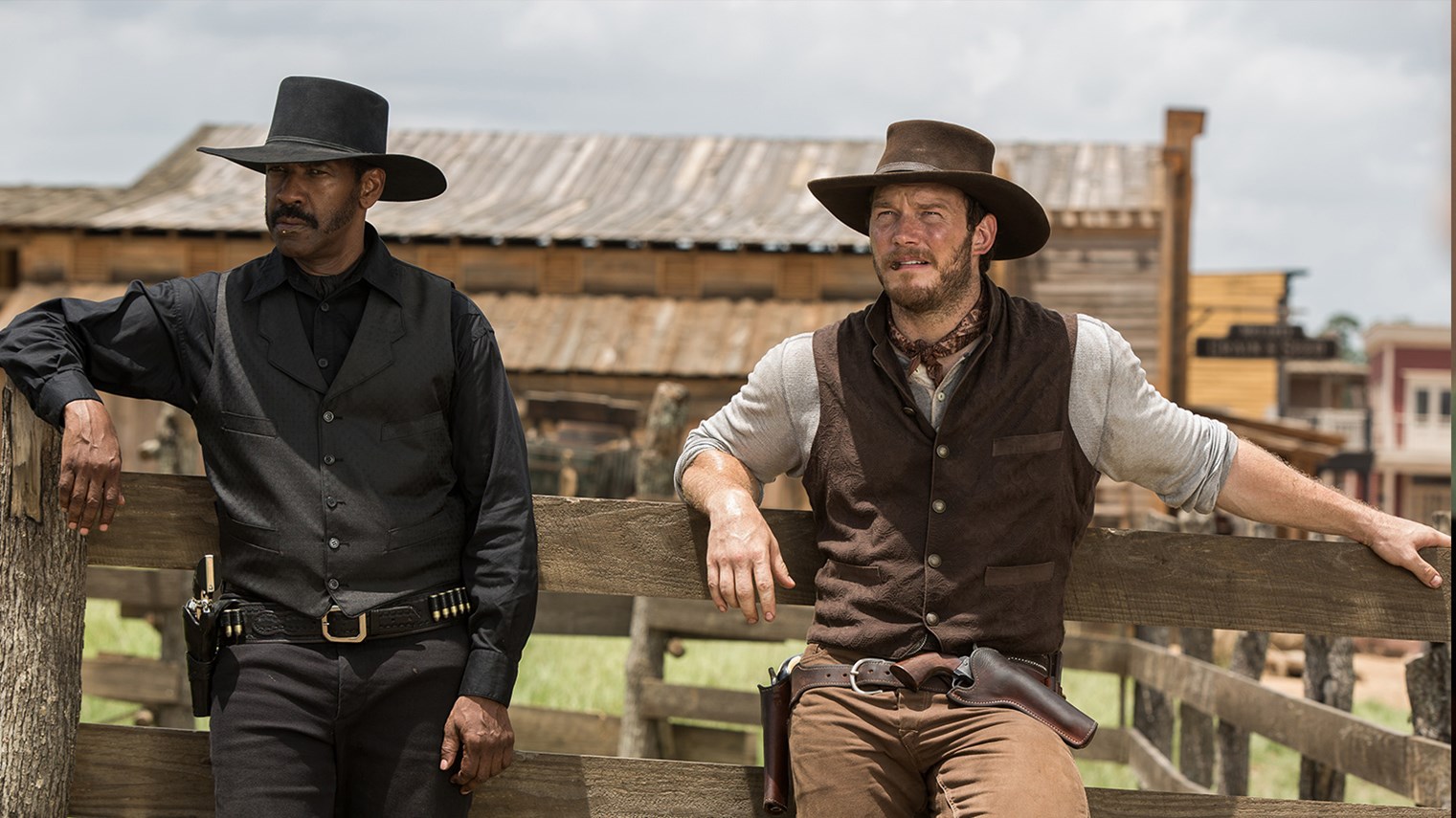 News
VUE REVIEWS The Magnificent Seven
Vue Exclusive
Featurette - Seven
Trailer
The Magnificent Seven - Trailer