Close
Pirates Of The Caribbean: Salazar's Revenge
When a barbaric ghost pirate escapes exile and threatens to kill everyone at sea, a down-and-out Captain Jack must hunt for a mysterious artefact in order to defeat his foe.
Captain Jack Sparrow isn't getting any younger, yet his life of high-seas adventure isn't showing any signs of slowing down.
Bad fortune comes knocking at his door in the shape of ruthless sea dog Captain Salazar, who has escaped from his Devil's Triangle prison with a score or ten to settle. Backed by an army of vicious phantom pirates, he vows to kill everyone at sea, and Sparrow is at the top of his hit list.
The odds are not stacked in Jack's favour. His ship, the woefully small and decidedly shabby Dying Gull, has seen better days and he doesn't have a crew.
Forced to build alliances with a brilliant astronomer (Kaya Scodelario) and a stubborn young sailor (Brenton Thwaites), the weary pirate's only hope of survival lies in a powerful artefact which grants the owner complete control over the seas.
However, finding the Trident of Poseidon will prove to be a deadly mission in itself.
The fifth chapter in the rip-roaring pirate epic sees Johnny Depp (Murder on the Orient Express) reprise his iconic role, alongside fellow series veteran Orlando Bloom (Unlocked).
The versatile Javier Bardem (Escobar) is a welcome addition to the franchise, as is Kaya Scodelario (Maze Runner: The Death Cure) and Brenton Thwaites (Maleficent 2).
Hit the high seas with Captain Jack when you watch Pirates of the Caribbean: Salazar's Revenge in swashbuckling 3D, IMAX and IMAX 3D at selected Vue Cinemas!


play
Upcoming showings for {showing_data.showing.date_prefix | lowercase}, {showing_data.showing.date_short}
Past midnight showings
Get all times & tickets
EXCLUSIVES, FEATURES AND VIDEOS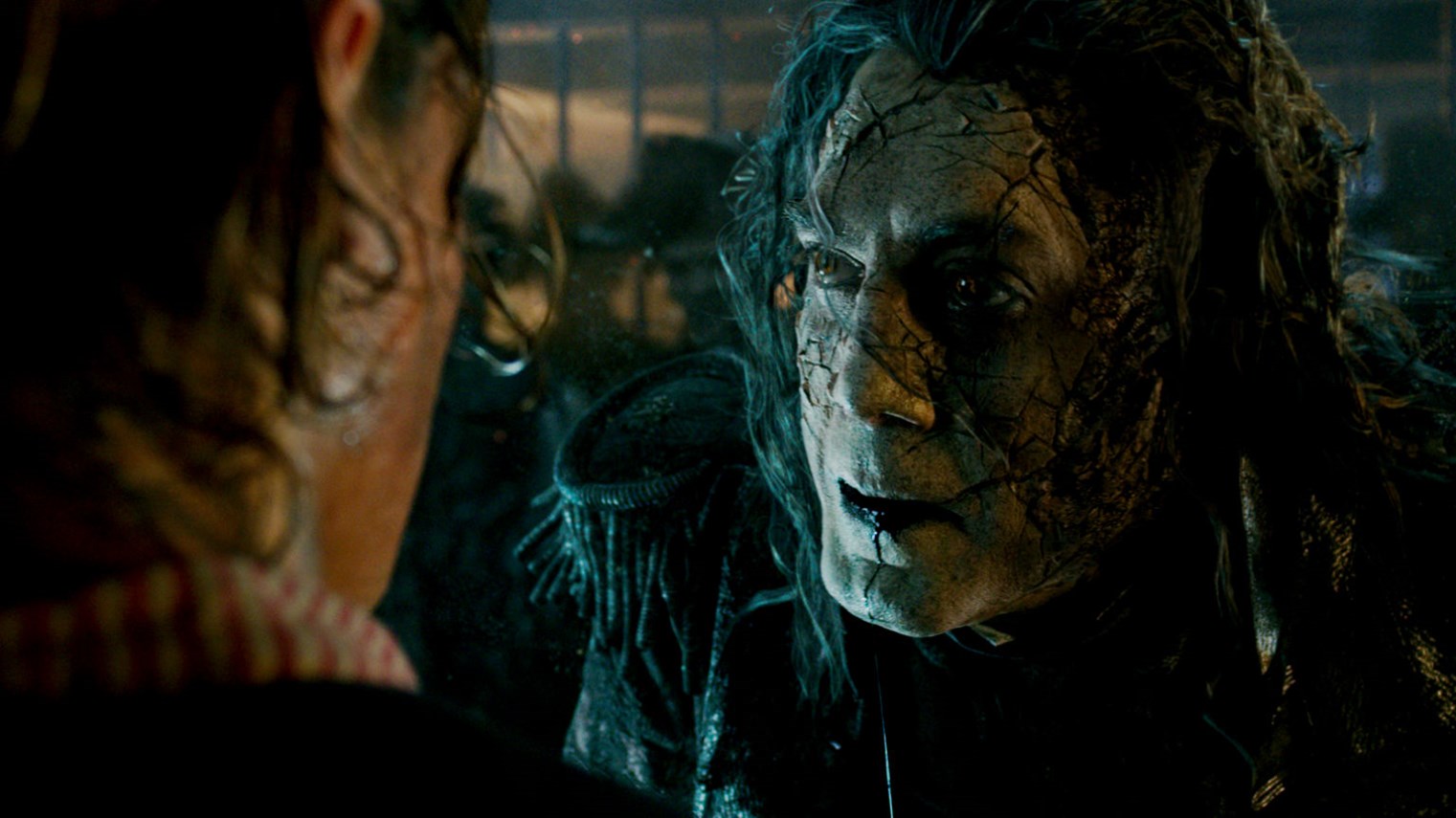 News
What to watch this May
Trailer
Pirates Of The Caribbean: Salazar's Revenge - Teaser Trailer