Close
The Great Wall
Win a holiday to the Great Wall of China: a fantastical feat of human achievement. More than 5,000 miles long, built over 1,700 years – but why?
William Garin (Matt Damon) and Pero Tovar (Pedro Pascal) travel to The Great Wall with the intention of trade. Suspicious of the newcomers, the army residing behind the wall imprison the pair.
During their captivity, a mysterious force attacks the wall, causing alarm amongst its inhabitants. William is determined to discover the purpose behind this extraordinary feat of human engineering…only to discover something he never could have imagined.
With thousands of years of preparation behind them, the army reveals its true purpose: to protect the world from the monsters that lurk behind the Wall. Unfortunately for the world, the monsters are gathering an army of their own, ready to attack anyone – or anything – that stands in their way.
This epic fantasy adventure, directed by Yimou Zhang (House of Flying Daggers) stars Matt Damon (Jason Bourne, The Martian) and Pedro Pascal (Narcos, Game of Thrones), Willem Dafoe (Padre, The Headhunter's Calling), Tian Jing (Dragon's Nest: Warrior's Dawn), Numan Acar (The Promise) and Lu Han (Time Raiders).
Catch the adventure in dazzling 3D, IMAX or IMAX 3D at selected Vue Cinemas, for an experience like no other and if you book a ticket online with myvue.com for a screening before March 2nd you are in with the chance of winning a holiday to China and The Great Wall.
play
Upcoming showings for {showing_data.showing.date_prefix | lowercase}, {showing_data.showing.date_short}
Past midnight showings
Get all times & tickets
EXCLUSIVES, FEATURES AND VIDEOS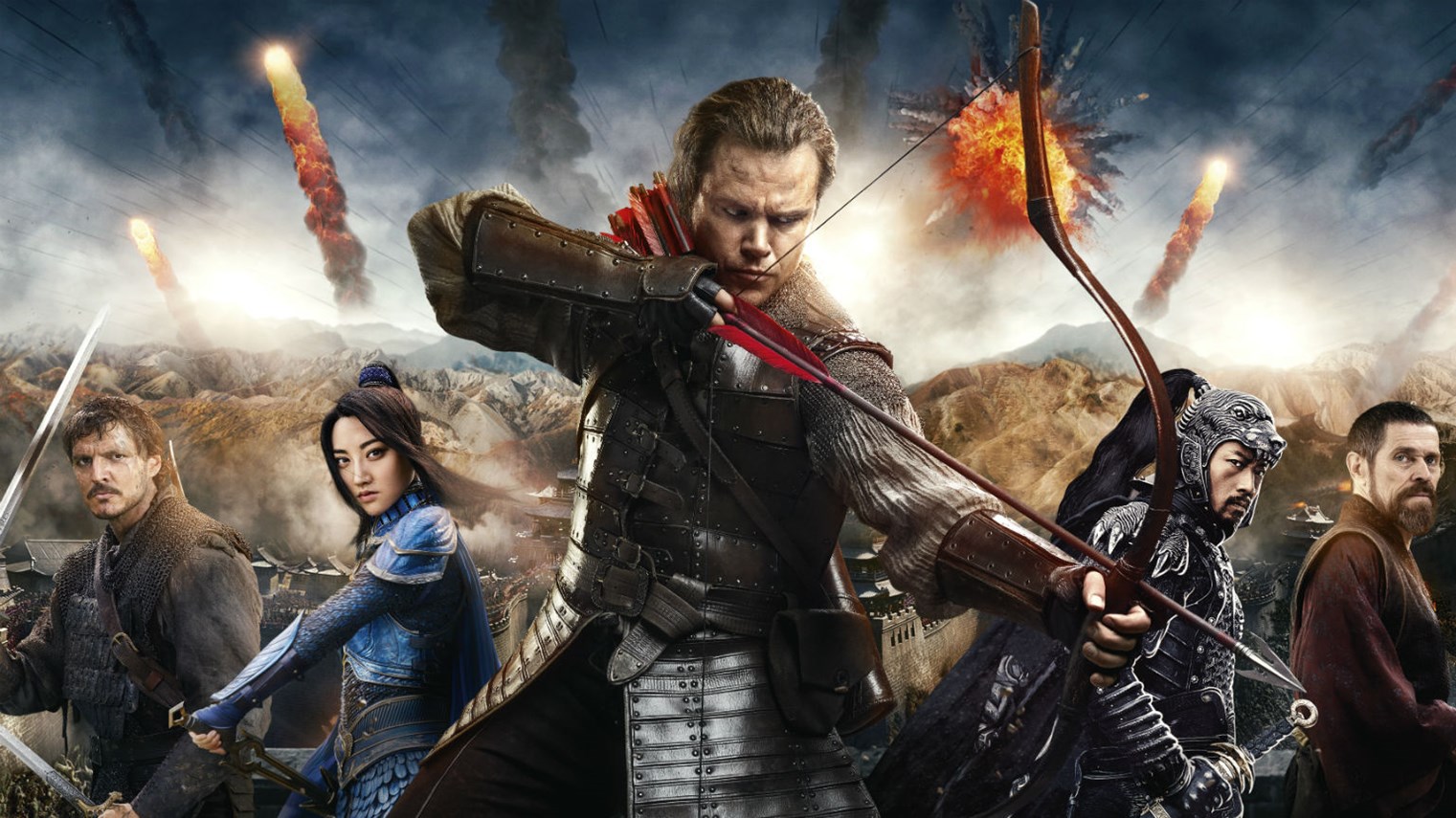 News
Win a holiday to China and the Great Wall with Vue
Vue Exclusive
Featurette - Shooting In China
Vue Exclusive
Featurette - Zhang Yimou
Trailer
The Great Wall - Trailer