The weather is bleak, the mornings are dark, the Christmas chocolate is long gone and you've already broken all of your resolutions (OK, so learning Mandarin was slightly ambitious). There's not always a lot to feel cheery about at this time of year…but we've got something that will put a smile on your face: classic comedies back on the big screen.
If you're feeling as dreary as the weather, come and sit in a comfy chair, surrounded by other people chuckling their socks off at some of the funniest films of all time, and we promise you'll feel a whole lot better…
ANCHORMAN: THE LEGEND OF RON BURGUNDY
We're not quite sure how to put this, but…Ron Burgundy is kind of a big deal. Yep, San Diego's hapless but heroic news anchor is back where legends should be…on the big screen.
It will make you smile because… it's rammed with iconic quotes ("Stay Classy, San Diego!), and the perfect cast – including Will Ferrell, Christina Applegate, Paul Rudd and Steve Carell as Brick the weatherman — who just love(s) lamp(s).
At Vue from 13 January.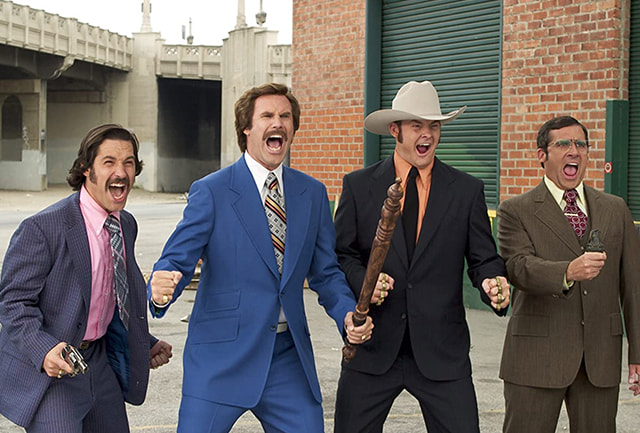 AIRPLANE
The *other* iconic plane movie of the 1980s is landing back on the big screen. Surely, you can't be serious? Don't call us Shirley. Yep, it's the parody that inspired a thousand parodies, spawned some of the most quoted gags of all-time and is frequently voted one of the best comedies ever on the big screen.
It will make you smile because… it's pure comedy bang-for-your-buck. With a script packed with puns, double-entendres, visual gags and one-liners, you couldn't fit another laugh into this film if you tried. Warning, after 90 minutes of this, your ribs will ache.
At Vue from 20 January.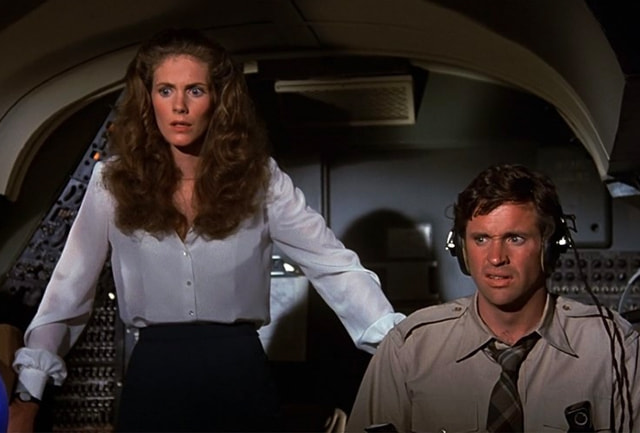 DUMB AND DUMBER
Jim Carrey and Jeff Daniels play best friends Harry & Lloyd who (the clue's in the title) aren't the sharpest tools in the box. So when they go on a cross-country roadtrip to return a lost briefcase stuffed with cash, chaos inevitably ensues (sample car chat: "According to the map, we've only gone four inches").
It will make you smile because… of its rude, sometimes crude and frequently ridiculous humour — but Jim Carey knows how to make low-brow gags high class entertainment. It's not all snot-jokes, either — this is a lovely ode to friendship. Plus there are some serious hairstyles going on.
At Vue from 27 January.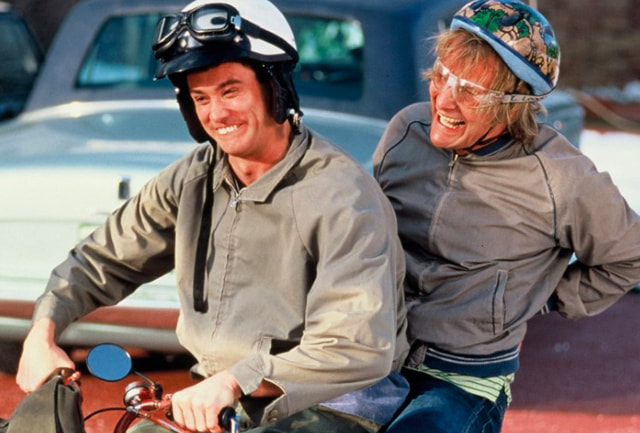 PLANES, TRAINS AND AUTOMOBILES
Steve Martin and John Candy are a dream comedy duo as a Chicago advertising exec and a shower-curtain ring salesman thrown together by a hellish journey home – think grounded flights, broken-down trains and a rental car that burst into flames. A classic from the king of 80s comedy, John Hughes (The Breakfast Club, Ferris Bueller's Day Off).
It will make you smile because… of the brilliant chemistry between Martin and Candy, and riotous humour paired with a tear-jerking ending. Also, your hellish commute to work will seem like a breeze compared to these travel woes.
At Vue from 3 February.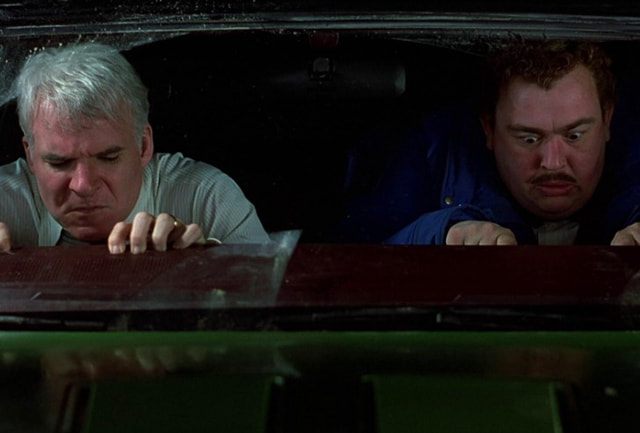 SOUTH PARK: BIGGER, LONGER AND UNCUT
Released over 20 years ago, this was the first big screen outing for the potty-mouthed kids of South Park. It's got all the sharp satire and outrageous humour you'd expect from Trey Parker and Matt Stone's cult animation (that's now been going for 25 seasons!), but with added musical numbers too.
It will make you smile because… it's as smart as it is funny (and definitely one for the adults). Whether you've loved Stan, Kyle, Eric and Kenny since the 90s, or are a new fan, this is a rare chance to see this back on the big screen over 20 years since its original release.
At Vue from 3 February.