Our New Year's resolution? To spoil you silly. Again. In 2023, we'll be bombarding you with more big screen whoppers than your calendar can handle. Seriously, we might actually be overdoing it.
Here are just a few upcoming films that'll leave you so euphoric, we'll probably have to scrape you off the ceiling.
Ant-Man and The Wasp: Quantumania
Having mastered the art of being incredibly tiny, Ant-Man (Paul Rudd) and The Wasp (Evangeline Lilly) are now set for some Marvel mayhem in the Quantum Realm. This hidden universe is home to plenty of strange creatures, like four-armed stick people and Bill Murray.
Perfect for: those who love blockbuster escapism and superpowered insects. At Vue 17 February.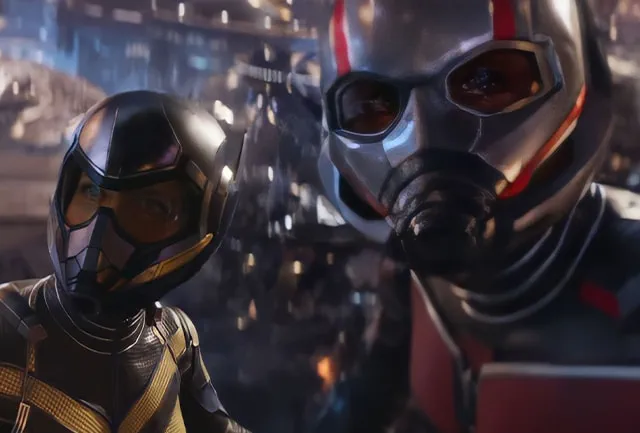 John Wick: Chapter 4
Believe it or not, John Wick (Keanu Reeves) hasn't quite killed everyone yet, so he'll be back for a fourth round of highly skilled assassin action. From New York and Paris, to Japan and Berlin, the criminal underworld won't know what hit them. Aside from several bullets, a sword, and whatever else our John can turn into a deadly weapon.
Perfect for: action junkies and people who consider Keanu Reeves to be the nicest man on the planet. At Vue 24 March.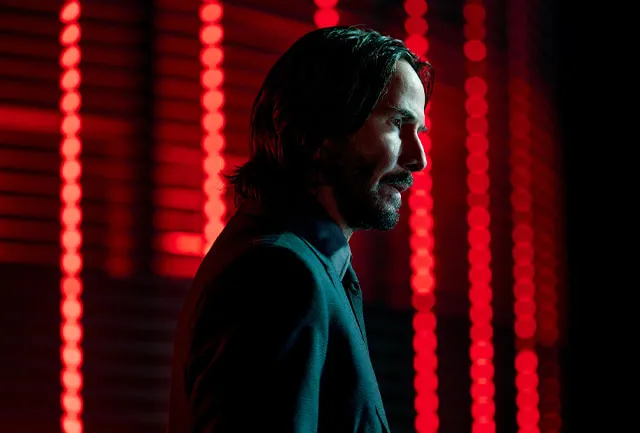 The Little Mermaid
Having a singing crab for a best mate is pretty cool and everything, but some ocean-dwellers just need a little more excitement in their lives… This Disney classic is the latest to get a live-action makeover, and we're waggling our scaly tails about it.
Perfect for: all the family and the nostalgic child inside you. At Vue 26 May.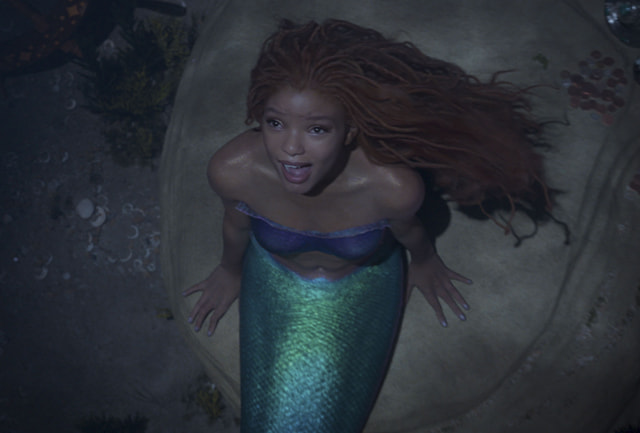 Fast X
The motoring world's favourite family has added some new members. Give a warm welcome to Brie Larson and Jason Momoa, who will no doubt be driving through various exploding obstacles in a crazed attempt to impress Vin Diesel. Sensational.
Perfect for: those who'd quite happily watch 10 more of these films. At Vue 19 May.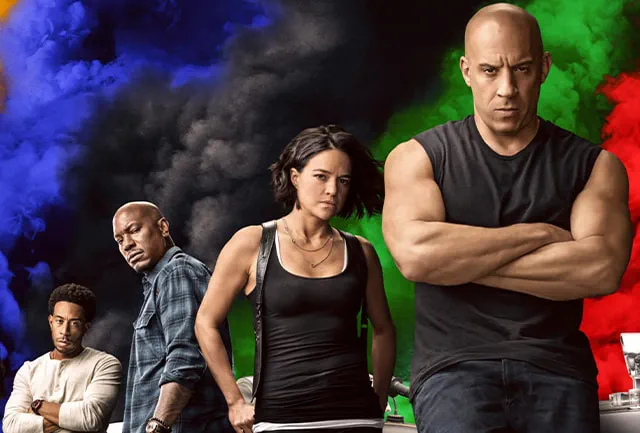 Mission: Impossible – Dead Reckoning Part One
Tom Cruise aka Mr. Big Screen Entertainment is back to put himself in actual harm's way. Just for you! We wonder how many near-death experiences and serious injuries he clocked up while filming this one.
Perfect for: Cruise fans. The actor. Not boat holidays. At Vue 14 July.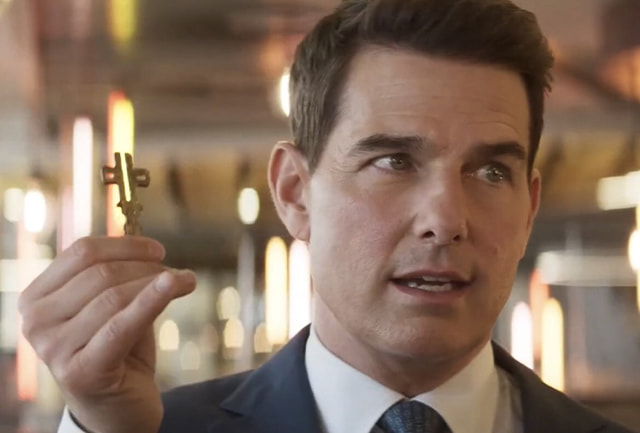 Oppenheimer
We know director Christopher Nolan is a pretty ambitious guy, but recreating a nuclear explosion without any CGI effects? Now that's what we call big-screen-worthy… Cillian Murphy, Robert Downey Jr., Emily Blunt, Florence Pugh, Matt Damon, Rami Malek and Kenneth Branagh all star in this true story about the creation of the atomic bomb.
Perfect for: those who think Inception and Dunkirk are absolute masterpieces. At Vue 21 July.
Barbie
We all have that fear of our toys coming to life and terrorizing us, right? Thankfully, Margot Robbie's Barbie is just trying to find her place in the world. Ryan Gosling's Ken also looks incredibly lifelike in this – although that's probably because it's a live-action film.
Perfect for: fans of director Greta Gerwig – and people who prefer skin to plastic. At Vue 21 July.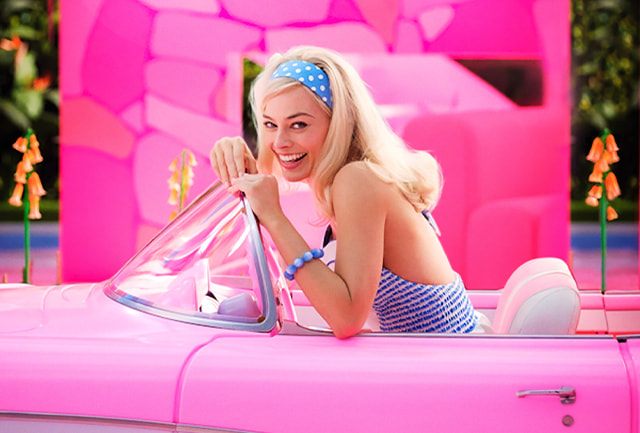 Elemental
Who knew that fire and water could generate sparks? An unlikely pairing will be made in Pixar's latest slice of genius, where the elements are just everyday residents – but, you know, a bit more animated.
Perfect for: the kids, but let's face it, you're going to love it, too. At Vue 16 June.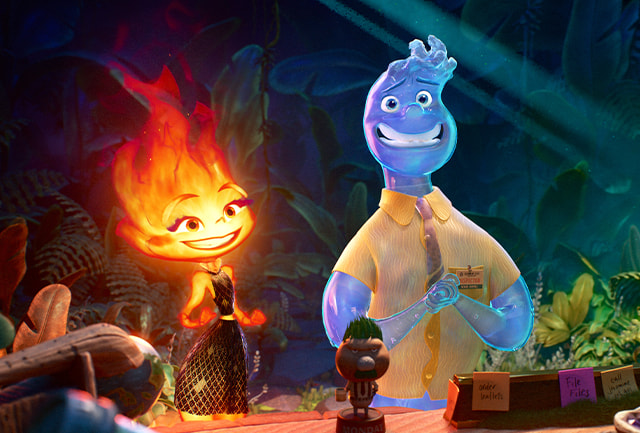 Puss in Boots: The Last Wish
Having used up eight of his nine lives, Puss is now feeling just as fragile as the rest of us. If only there were some sort of mythical last wish thingy that could restore all of his lives…
Perfect for: people who can't say no to a shiny-eyed kitty cat. At Vue 3 February.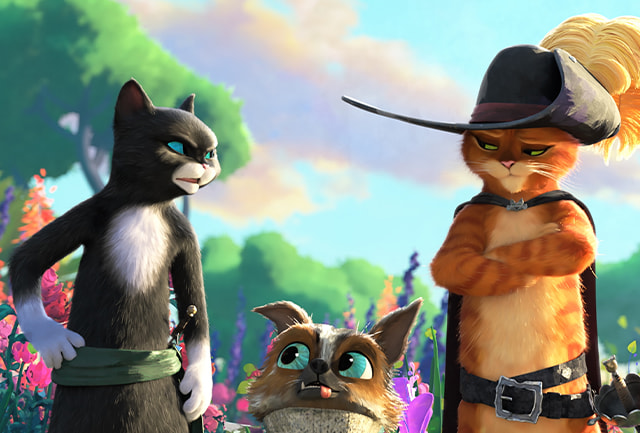 Indiana Jones and the Dial of Destiny
Harrison Ford can still crack that whip. And take a punch. And ride a horse towards an oncoming train without getting hit. The man's an absolute chap. Phoebe Waller-Bridge is along for the ride in what could be Indy's final adventure – an absolute must for the big screen!
Perfect for: literally anyone who doesn't want to miss out on one of the biggest films of the year. At Vue 30 June.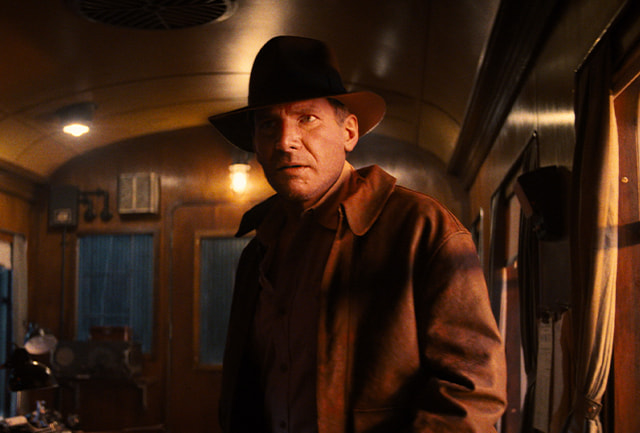 Dune: Part Two
We can't all be chosen warriors with the ability to see into the past and future, so why not live vicariously through Timothée Chalamet? Hopefully this time we'll get to see him and Zendaya ride a massive worm on a wave of spice.
Perfect for: those who just want to get off this planet. At Vue 3 November.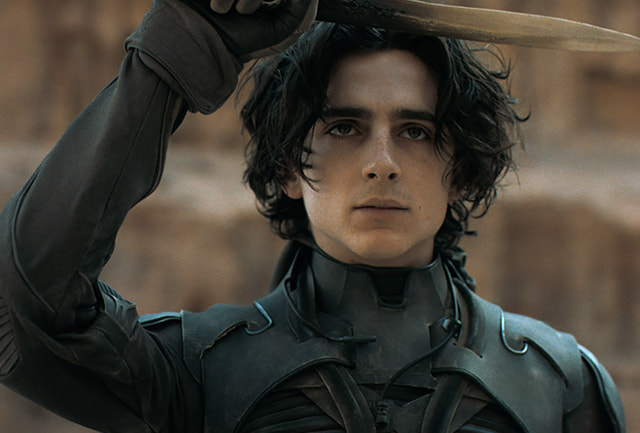 Guardians of the Galaxy Vol. 3
With Peter Quill (Chris Pratt) and his fellow Guardians set to embark on their final adventure together, now seems like a good time to acknowledge how far the ragtag group of misfits have come. Except for Drax. He still wants to kill everything.
Perfect for: Marvel completists (obvs), and anyone else who enjoys a good bit of tree action. At Vue 5 May.
Spider-Man Across The Spider-Verse
If there's one thing we've learned in recent years, it's that you can never have enough Spider-Men. So how about grouping them all together in one uniquely animated Spider-Verse for a brand-new, Miles Morales adventure? Yeah, that sounds like a good idea for a film.
Perfect for: all the family, serious Spidey fans, and people who like their animation to smack them in the face. At Vue 2 June.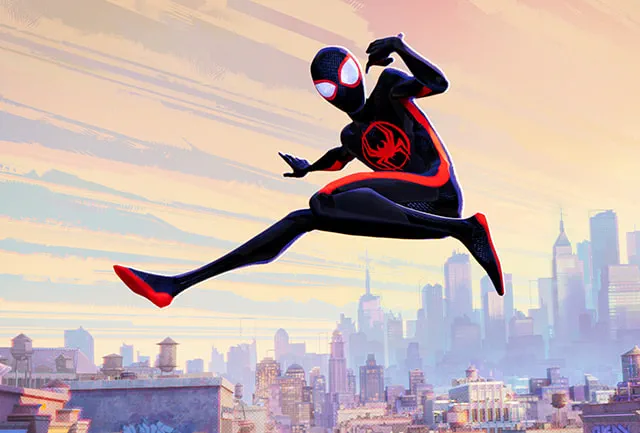 The Super Mario Bros. Movie
All that star collecting and princess saving has earned Mario his first (animated) big screen adventure. You can pretend this is for the kids, but we both know you'll be booking for the nostalgic gamer inside you.
Perfect for: the young ones, but you'll probably enjoy it even more. At Vue 31 March.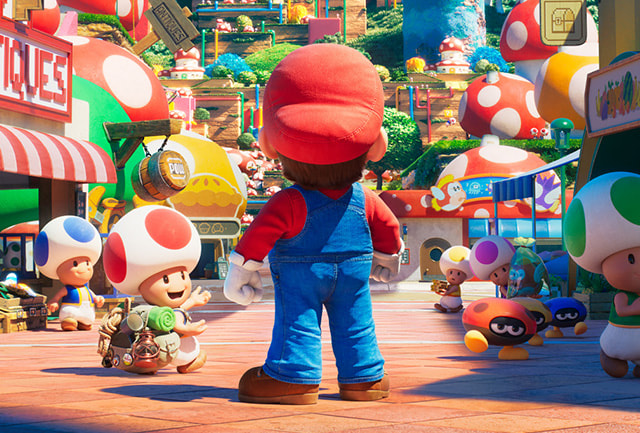 The Flash
Imagine running so fast you enter a universe where Michael Keaton is still Batman. That's sort of the score in this upcoming DC adventure. We're just glad to know that you can still look good in spandex at 71.
Perfect for: DC fans who have been waiting approximately 482 years for this film to come out. At Vue 16 June.