Love ain't easy. Especially during the dreaded V-Day. But we believe that it should be the easiest thing in the world to celebrate, because it really is not just a thing shared between partners. So here are four films which celebrate four very different kinds of love. All of them are perfect for pigging out on popcorn with your mates, and only some of them will have you crying into the box. It all depends on what you fancy.
TITANIC - At Vue from 10 February.
What love's got to do with it: Okay, this one is a tearjerker. An epic tale of doomed romance, which is also somehow timeless. You already know it inside out, and so do your friends. And you'll all still end up in floods of tears at the end. Good tears, obvs.

Why you'll love it: Thanks to its 25th year anniversary, we have a gorgeous remastered version to put on the big screen. So you can relive the tragic magic and fall in love all over again - in 3D.

BOOK NOW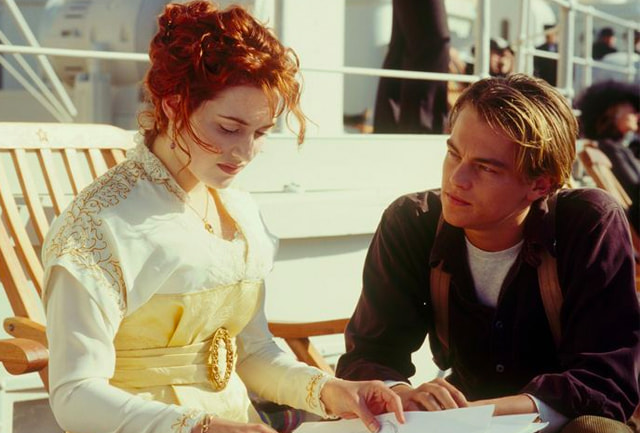 Bridesmaids - At Vue from 11 February
What love's got to do with it: Despite the title being something directly associated with the end-goal of romantic love, the film itself has… basically nothing to do with romance. Or even weddings. But it does have everything to do with platonic love - in all its disgusting joy.

Why you'll love it: It's the perfect dissection of a pretty run-of-the-mill all-female friendship group. And it comes with a pretty important overall message that everyone needs to hear: no matter what happens, no matter where you're at in your life, you will always need your friends. Even when you fall in love. Especially when you fall out of it.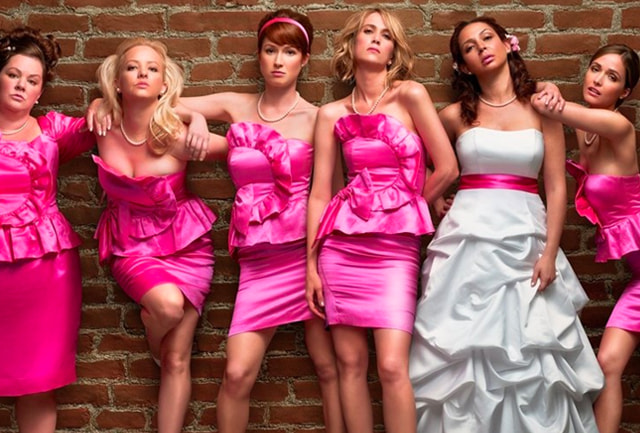 Sleepless In Seattle - At Vue from 10 February
What love's got to do with it: Okay, this one is a bit more of a classic romcom. But it's the best kind of romcom: one that's rooted in humanity. A widower's son puts out a radio ad for his grieving and lonely dad, believing 'a new mom' is what everyone involved needs and the whole of the US falls for him. Meanwhile a woman in a convenient yet otherwise incompatible relationship feels the chemistry over the airwaves, and tries to bring the two of them together.

Why you'll love it: It's one of those films that boosted the idea of that all-consuming, fairytale-esque love that ultimately conquers all. Just… don't text your ex straight after, yeah? They're an ex for a reason.

BOOK NOW

Magic Mike's: Last Dance - At Vue from 10 February
What love's got to do with it:… lust counts, right? Yeah. Let's go with that.

Why you'll love it: Rippling pectorals, powerful shoulders, gyrating hips and a killer soundtrack - all guaranteed. This is the final installment of the Magic Mike series, and your last chance to see those breakaway pants in action. Unleash your inner wild thing and bring your best friends along for the ride… because you're gonna need some backup.