If it's guaranteed quality you're looking for, you can never go wrong with Martin Scorsese. Or Leonardo DiCaprio. Or Robert De Niro. Whack them all together and then you've most definitely got an award-worthy banger on your hands. Killers of the Flower Moon – their harrowing new drama about the serial murders of Osage Native Americans in the 1920s – promises exactly that, but there are plenty more reasons why this epic title should have you salivating with anticipation.
Leo's Oscar-worthy face… up close

If Marty's recent comments about his performance are anything to go by, there's a real chance DiCaprio could be picking up his second golden bloke. So you're gonna want a nice big view of his expressive face for this one.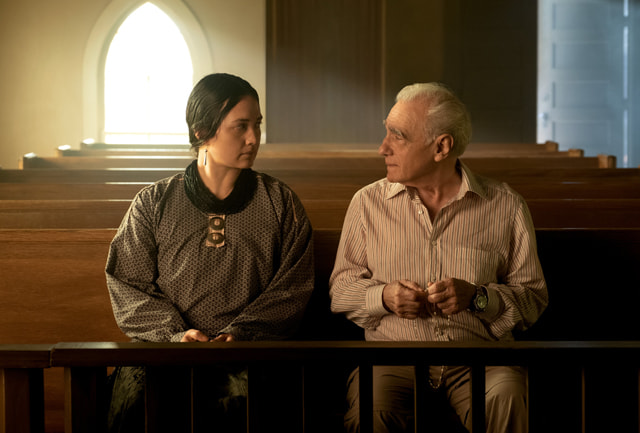 "He goes there," Scorsese told Deadline. "He goes to these weird places that are so difficult and convoluted… There's something in his face that the camera locks into, in his eyes. The slightest movement, we know it."

So. Much. Talent.

We know what we're getting with DiCaprio and De Niro, but Killers of the Flower Moon also boasts a largely indigenous cast of Native American actors, and Lily Gladstone is already generating Oscar buzz for her depiction of Mollie Burkhart.
The critics are raving. Hard.

As you'd expect of a Scorsese epic, the five-star reviews for Flower Moon are coming in hotter than freshly popped popcorn. The film currently holds an almost perfect score on Rotten Tomatoes, with The Guardian describing it as an "instant American classic". So yeah, it's rather good.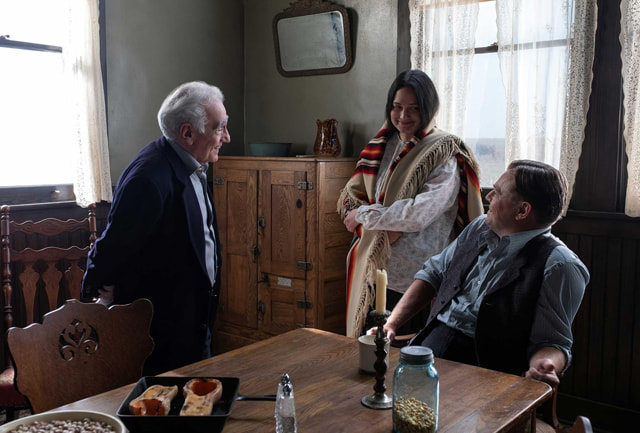 It's just too big for the small screen

We've got a properly cinematic treat on our hands here, and we're not just talking about those cool slow-mo shots of people dancing around in gushing oil. With no expense spared on its costumes, vintage cars and reconstructed towns, Flower Moon promises to fully immerse us in 1920s Oklahoma.

And then there's the story, which Scorsese said went from being an FBI thriller to a full-on exploration of human nature – something much, much bigger than he originally planned. We are ready, Marty. We are ready.